HISTORY
The Monastery of 'Santo Spirito' is among the oldest buildings of the town, its foundation dates back to 1293. Over the centuries it has suffered many damages, but with what remained it was possible to restore and preserve the memory of a 14th century monastic complex of great relevance, belonging to the order of the Pope of the 'great rejection', Celestino V (Pietro da Morrone). Thanks to its size and location it was a religious center of considerable importance which was able to exercise its control on a wide territory. The  Celestine monasteries and hermitages were built far from towns, ideally in isolated areas surrounded by nature. Inspired by the Benedictine model of monastic life, the monks were devoted not only to prayer but also to manual work, study, translation, classification of ancient texts, reception of the poor and pilgrims. The monastery, constituted by a church with one nave and three structures surrounding the cloister, had a well-stocked library, a refectory, several cells for friars and rooms for reception and services. The life into the monastery brutally stopped in 1654 when by decree of Pope Innocenzo X the convent was closed. In the following centuries the complex, owned by private citizens, suffered an inexorable decline. It was transformed into a wax factory first and then into a tile factory, only the church continued to celebrate the Mass until the first decades of the 20th century. At the end of the 80's of the last century, it was decided to recover the entire structure of which remained the church façade, the dry masonry and the sandstone single-lancets.
THE RESTORATION
The restoration project was drawn up and followed by Vittorio Renzetti, architect and ex-manager of the City Planning Section of the Municipality, and his collaborator, architect Vincenzo Bianco prematurely passed away to which was entitled the Conference Room.
Vittorio Renzetti has also collected historical news about Lanciano and the monastery, photo and description of the different phases of the restoration work in the book "Il recupero del Monastero Celestiniano di Santo Spirito di Lanciano – Museo della Città", Editrice Tabula.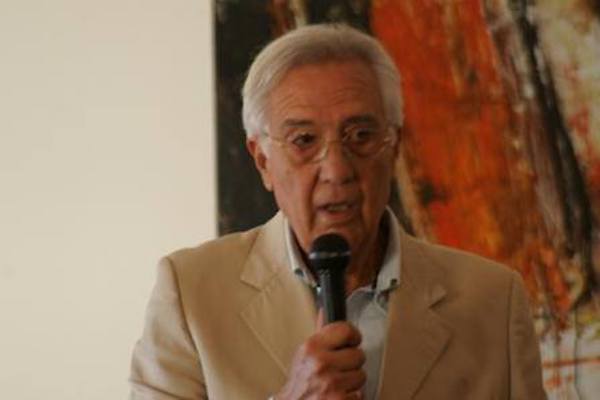 THE MONASTRY TODAY
After almost twenty years it was possible to recover the Celestinian Monastery today known as the "Museum Centre of Santo Spirito".
Today, the complex houses:
– the Archaeological Museum;
– the permanent exhibition "Lo Splendore dell'Immagine", donated by Alfredo Paglione;
– a room for temporary exhibitions;
– the conference room "Vincenzo Bianco", which is used for cultural events and exhibitions.
ACCESSIBILITY
All the architectural barriers have been removed to simplify the access to everyone with physical disabilities.